In my room there was a dresser in the corner, and on the dresser sat a large opinion book that held the names of those who expressed their views in 1996. Yesterday, I leafed through it while taking my late-night tea. Most of the names meant a lot to me. The book adhered to a formula, full name followed by address, phone number, hobby, favorite personality and a lot of other opinion-based questions.
One of the headings, a big opportunity in life, stopped me, because what that person had wished for has been realized. She has received her terminal degree from abroad and is now placed in a renowned university of Pakistan. So, at times, what you wish for become a reality and if you firmly believe in that and put in your best efforts then you can achieve that goal, however you cannot ignore an element of luck.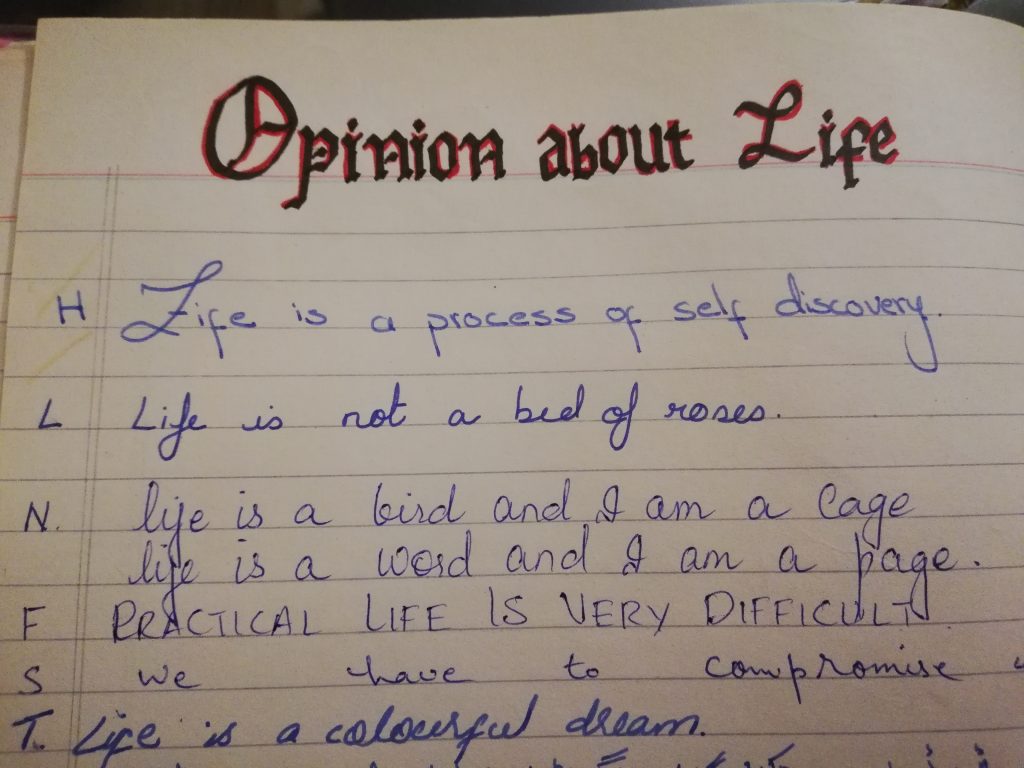 Rekindle the days of Opinion Book-A time of nascent internet and no cell phones.
That book was quite popular in those days and my younger brother put his heart and soul into it, exhibiting his calligraphy skills. I still remember the fiery competition among friends and cousins that who would prepare a unique opinion book. A time of nascent internet and no cell phones. One had to cut pictures from the newspapers and magazines to exhibit his artistic skills; and the one who wrote innovative headings captured more interest of the opinion book's visitors. Those who stayed for a few days were often asked to make a valuable contribution in it.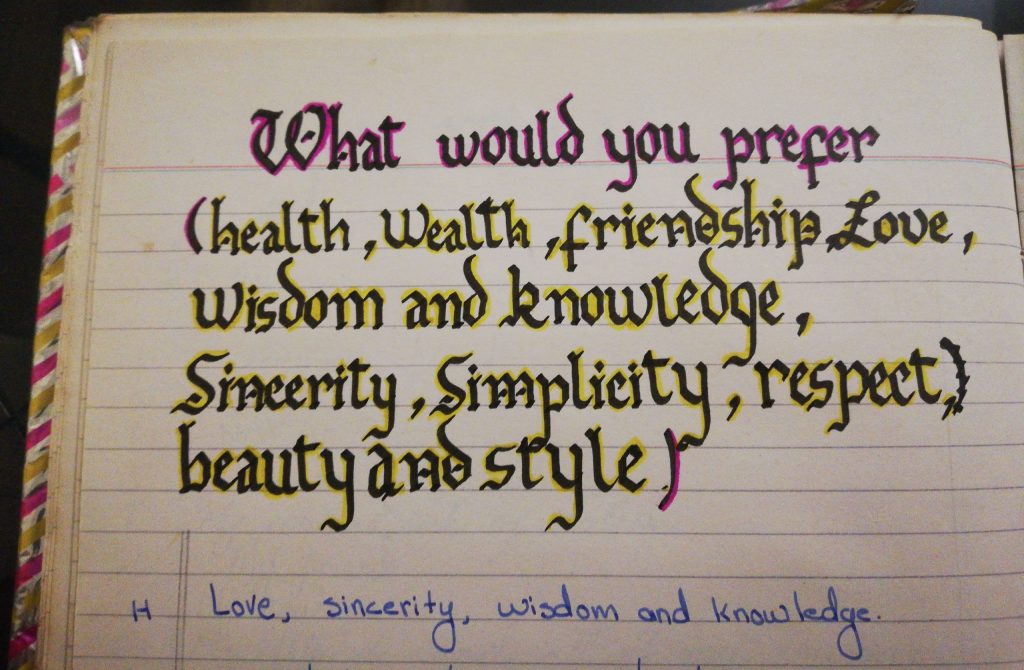 The visitors of that book are now scattered in the world. A few are still bound together by an invisible cord of love and friendship but some are lost somewhere and nowhere to be found. A fast-paced internet has made it possible to connect to those hearty souls but fate wants something else. They are out there, busy in their worlds, may be waiting for us to find them and make a call.
Please follow and like us: